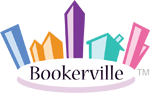 Start Your Free Trial Today! No Risk, No Obligation, No Credit Card Required
Benefits of Using Vacation Rental Software
Manage all your properties in a single, easy-to-use Dashboard
Increase your sales by up-selling your guests with additional amenities, special offers, promotions, and deals
Channel Manager gives you rich integration with multiple listing sites, OTA's
Automate repetitive tasks like collecting payments, digital contracts
Maintain records and run reports, very helpful at tax time
Email automatically based on settings and email templates
Owner's Statements: you'll love these!
Why Bookerville? Bookerville is the Vacation Rental Software that people love to manage their business with, as evidenced by our unparalleled reviews. We've made it easy for vacation rental owners and managers to set up and configure properties, synchronize with listing sites, and manage your bookings accuartely and easily. Bookerville's vacation rental software offers the best, most comprehensive, and easiest-to-use features in the industry, and at a lower price. Bookerville is an unmatched value!
More Benefits of Using Bookerville
Grow Your BusinessUse our clone tool to add more properties, run reports to see how you are doing.
Generate More BookingsIntegrate your availability and booking calendars into your website to offer guests the ability to see and book (or request) with you immediately.
Manage Multiple UsersProvide staff, agents, cleaners with special logins to see certain information on designated properties to allow them to do their jobs.
Run it How You WantRun your availability calendar in manager-centric or guest-centric mode to allow guests to send requests or to actually just book themselves. Many other customizable features.
Effortlessly See Bookings, Status, Who is WhereSee who is checking in and out, who still owes you money, what properties are ready for cleaning.
Get Paid Sooner with Less EffortOffer multiple payment options to guests, set up payment reminders with details on what has been paid and what is due next.
Offer Ease of Mind to Your GuestsAutomatically respond to inquiries from multiple listing sites, showing availability status, and that you are responsive.
Connect with Your OwnersProvide owners a special login so they can see designated information, run reports, book themselves (optional).
Enjoy a Seamless Booking ProcessFrom availability, sending a quote, booking, contracts, and payments, all the way to checking out, returning deposits and soliciting reviews, it's all tracked and viewable.
Communicate Like a ProUse our professional email templates and scheduler to quickly and automatically let guests know when, where, how much and more. Send automated emails to guests, vendors, cleaners, and owners, to give instructions like clean my house, turn off the pool, driving directions, check-in instructions, review my property.
Enjoy Your Job - Save Your Life!With so many customizable, thought-out features, Bookerville empowers you to see all the details, as well as the overall status of your bookings, saving you time and effort, all while you work from anywhere you have internet access.
Love our benefits? Give us a try for FREE! Start your fully-functioning Bookerville trial below:
Bookerville Vacation Rental Software is used by thousands of property managers and vacation rental owners all around the world, including United States, Canada, United Kingdom, Europe, Mexico, Australia, India, South Africa, Japan, Thailand and more. We're confident that you will love our property management system. But, rather than take our word for it, read what current customers have to say about us: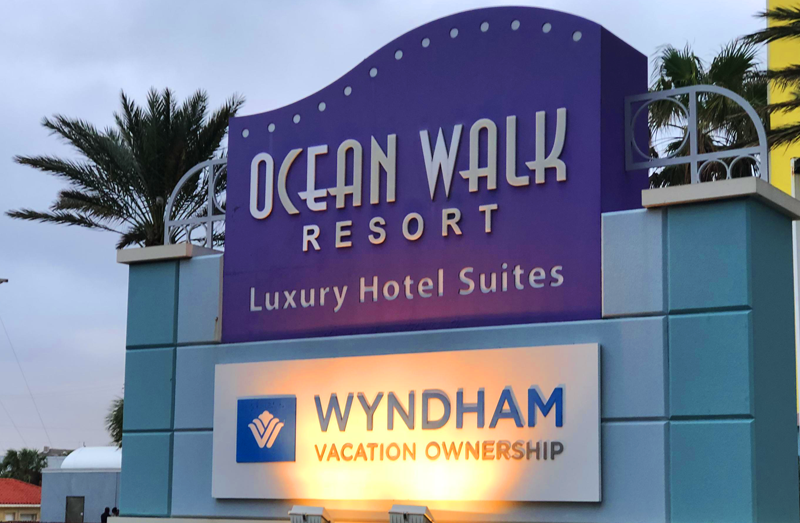 "Bookerville is saving our organization time and money!"
Steven Coleman, CAM, Business Manager, OWRCA, Inc.
| | | |
| --- | --- | --- |
| Location: Daytona Ocean Walk,Daytona FL Properties: 175 | | |

"I've been in this business for over six years and have very high expectations. Bookerville has been one of the best platforms to use. Your reports are awesome, and I almost cried (happy tears) when I discovered your Guest Options feature!"
Kelli Braxton, Great Rentals On Maui
| | | |
| --- | --- | --- |
| Location: Maui, HI Properties: 23 | | |

"I have been using your Bookerville system, and I am so happy with this excellent product. Thank you so very much. I cannot thank you enough for your support. Our customers and owners love the system!"
Kyungho "K.H." Kim, Ph.D., R(S), SCS Realty, K & K Management, LLC DBA Menehune Reservations
| | | |
| --- | --- | --- |
| Location: Maui, HI Properties: 50 | | |

"Bookerville has saved our lives more than once. You rock!"
Jason Frome, Pine Hollow Lodging
| | | |
| --- | --- | --- |
| Location: Catskill Mts., New York Properties: 31 | | |
Bookerville Pricing
No credit card needed to start your free trial
Risk-free: No credit card. No automatic billing.
We have very reasonable pricing. Take a look:
Got One Property / Unit? $50.42per month or $604.99 per year
Got Ten Properties / Units? $86.50per month or $1,038.00 per year
Got 100 Properties / Units? $371.33per month or $4,456.00 per year
Let's figure out yours:
Questions & Answers about Bookerville's Pricing
What forms of payment do you accept? When you're ready to subscribe, we accept payment via credit/debit card, PayPal or by check. By the way: there's no setup fee or credit card required to try Bookerville for 30 days. Being a Bookerville member is totally free - you only pay to actively manage properties in your account. How does the free 30-day trial work? All Bookerville accounts start out as trial accounts. At any time during the first 30 days, you can upgrade to a paid plan. You won't lose any of your free trial time. If you login to Bookerville after the trial period has expired, you will still be able to see and edit your properties, but they will just not be active. What if I want to add or remove properties? That's easy. You can add properties at any time. Each one added will enter into a 30-day free trial. You can pay for newly added properties at any time from your Billing tab. You can even adjust the expiration date so it matches others in your account. To remove properties from your account, just delete them from the My Properties page.
I have a Bed and Breakfast. How does pricing work for me? Bookerville is priced on a per-property, or per-unit basis. If you manage 3 rooms in a Bed & Breakfast, you'll need 3 properties/units set up in Bookerville. Do you offer any discounts? If you subscribe for two or more years, you get an automatic 10% discount. Can I pay monthly? Quarterly? Annually? Yes, you can actually pay by any increment that works for you: monthly, quarterly, annually, every 7.5 months even. You just set your own expiration date when you create your invoice. How will I get billed? We do not automatically charge your credit card, whether you go monthly, quarterly or annually. Two weeks prior to your set expiration date, you will receive an email from us with the amount due. Simply click the link in the emails to go to the Billing tab in your Dashboard, where you create and pay for your invoice. If you let your properties expire, they will appear as inactive to your guests. Can I lock in my pricing? You can pay for up to three years at a time (to lock in your current pricing).
Ready to start your Free Trial? No Risk, No Obligation, No Credit Card Required