Jon, I would like to use PayPal for my Gateway instead of Authorized.net Is this possible?
Thanks
Tee
1 Responses:

John Amato
, October 12, 2013:
Hi Tee, yes you can control this on your Property Setup page, scroll to the bottom, look on the right-hand side for this: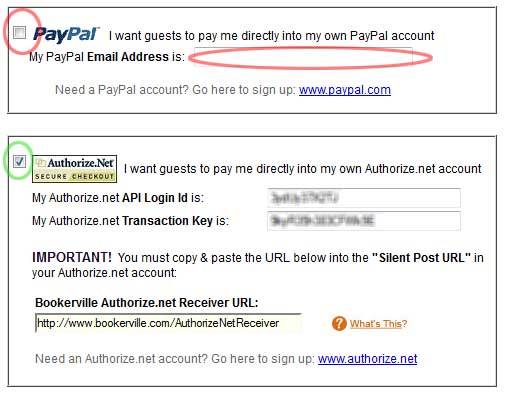 Enter your PayPal email address in the box, and make sure the PayPal checkbox is checked (red circles).
If you no longer want to offer Authorize.net to customers, then un-check that box (green circle).
Remember to click the "Save" button to save these changes. That should do it!
John
Reply »
Recent Posts:
---
Monthly Archives:
---
Categories: