About Bookerville
Our Company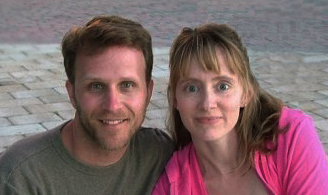 Bookerville, LLC is a privately owned software company founded by John Amato and Cindy Amato, with a combined 35 years of experience in the software industry. We are based in Loudoun County, Virginia, which has long been an important area in technology development. Drawn by the presence of potential business partners, along with the region's focus on technology and innovation, Bookerville opened its doors in 2009 in Ashburn, VA.
Our History
Bookerville started out as a favor to a friend. Our friends own a rental house in the Outer Banks of North Carolina, and needed a more automated online solution for showing availability and accepting booking requests. We developed a solution for them, and soon realized that there were many others who needed the same solution. Bookerville was born!
Our Business Philosophy
At Bookerville, we believe in adding value. We want to serve our customers with software solutions which save them time and money, keep them organized, and empower them to manage their business any time, and from anywhere on the web. At the same time, we are serving our customers' guests by saving them time and frustration. Offering the most user-friendly booking system on the web, we are confident that guests find Bookerville to be intuitive, efficient, and first-class in every respect. Bookerville prides itself on being a user-focused company, and we work hard to provide software that is easy to understand, and easy to use. We constantly review our site, our competitors' sites, and work with our customers to understand their needs, listen to feedback, and strive to create highly valuable and usable software at a price that anyone can afford.
Our IT Infrastructure
Bookerville is powered by the latest Linux, relational database, and web-server technology, enabling us to provide responsive, reliable, 24/7 access on the web. All data is kept safe and secure in the
cloud
using industry-proven database software that is backed up nightly.
Made In America
| | |
| --- | --- |
| Bookerville is completely owned, developed, maintained, supported, and pays full taxes in the United States of America. | |
Give Us Feedback
Whether you're a customer or not, we value your feedback! Let us know what you think. All comments and suggestions will be considered for future enhancements.
Contact Us