Bookerville Channel Managers
Bookerville provides two unique Channel Manager options for rich integration with listing sites like AirBnB, Booking.com, HomeAway/VRBO, Expedia, and many others.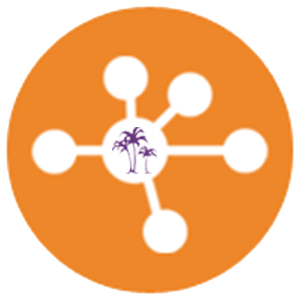 Channel Managers aren't the only way to achieve some forms of integration with listing sites, but they do provide the
best
integration option. Using a Channel Manager is the best way to all but eliminate double-bookings, to simplify the availability and rates synchronization across all listings, and to streamline your operations. All other options for integrating with listing sites will require significantly more manual intervention. To learn more:
Integrating Bookerville with Listing Sites
Channel Managers provide the ability to integrate your Bookerville account with listing sites. There are many benefits to this, but most of them can be split into two major categories:
Property Distribution and Sync
Channel Managers can take the property data that you enter into Bookerville - address, features/amenities, rates, taxes, photos, etc. - and automatically distribute this information to all the various listing sites you choose to use. Channel Managers also update this data when it changes in Bookerville, which is especially important for availability and rates, so that you don't have to spend all your time updating these manually on multiple listing sites. Update once in your Bookerville dashboard, and it gets pushed out automatically to all the listing sites you are using.
Bookings Come Into Your Bookerville Dashboard
Channel Managers also respond to bookings when they occur on listing sites, and automatically push these to your Bookerville dashboard in real-time. And unlike with iCal feeds, this also includes guest data and booking amounts, so you don't have to copy & paste this from multiple dashboards. This also keeps your availability synchronized across all the listing sites, as well as your Bookerville account and website, if you're using the Bookerville widgets (or API) to allow guests to book directly with you from there.
Pricing
Channel Managers cost additional fees to use, and these are not covered in the Bookerville subscription price. The cost of using each Channel Manager varies depending on a few options, and some are 100% commission-based, while others are a flat-rate price per property per year, similar to Bookerville's subscription price structure. However, it's important to understand that all Channel Manager options support
Net Rates
, which can serve to reduce or even eliminate the costs of using not only the Channel Manager, but also the listing sites themselves.
Bookerville's Channel Manager Options:

BookingPal
is a well-established, full-featured Channel Manager in the vacation rental space, and offers commision-based pricing which is especially attractive for managers with cash-flow concerns because you don't pay anything to them unless it is matched with booking revenue.
Learn more: BookingPal

Rentals United
is also a prevalent, full-featured Channel Manager in the vacation rental space, and offers fixed (per-property, per year) pricing which can be less expensive depending on how many bookings you get annually.
Learn more: Rentals United