Net Rates
June 15, 2015, by
John Amato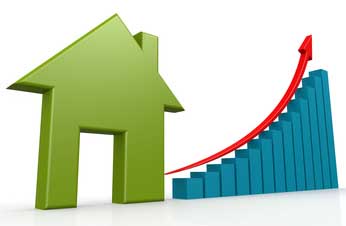 What Are Net Rates?
The concept of Net Rates comes into play when using a Channel Manager that supports them. It's pretty simple: you enter your normal rates in Bookerville, then specify in the Channel Manager dashboard that you want to use Net Rates. The Channel Partner will then only fetch bookings for your property if it can get a high enough rate to cover the commission.
An Example
Let's say your rate for a particular week is $100 per night, and you've specified Net Rates with the Channel Manager. If the commission (which varies from channel to channel) is, say 10%, then the Channel Manager will effectively market your property with a rate of $110.
Where It Can Get Tricky
The trickiest part is when a booking involves Guest Options, or other fees that are based on the rent figure. A good Channel Manager will re-calculate these to reflect the higher rent that they are based on.
Removes Risk
Net Rates takes the risk out of trying any number of marketing channels, even those with very high commissions, since the cost of those commissions are ultimately shouldered by the guests. If the property doesn't gather much interest, it could be that the rates are too high. But it also could mean that the commission is too high. Remember: if your property doesn't sell, it doesn't just hurt you, it also hurts the marketing channel. So an under-performing property may force the marketing channel to consider lowering their commission, even on a property-by-property basis.
How Do I Get Started?
Bookerville has partnered with two Channel Managers:
BookingPal
, and
Rentals United
. Both of these vacation rental channel managers boasts integrations with dozens of listing sites, including AirBnB, HomeAway/VRBO, FlipKey, Booking.com, TripAdvisor, Expedia, and many more. Channel Managers will let you choose which channels you want to use, and this can be done seasonally: only use marketing channels when you need them, perhaps in your low season. Both Channel Managers also support Net Rates. Click here for more information, and also to submit a short form to request them to contact you:
BookingPal
Rentals United
2 Responses:

John Amato
, July 12, 2016:
Hi Luray Caverns. Please submit this very simple form, and they will get in touch with you:
BookingPal
Reply »
Recent Posts:
---
Monthly Archives:
---
Categories: