Text Messaging Vacation Rental Guests
April 18, 2023, by
John Amato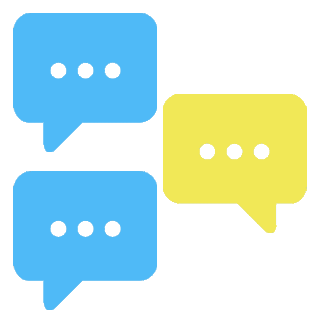 Bookerville's New Text Messaging
Correspondence and messaging is crucial for running a vacation rental business. Bookerville has always provided best-in-class features for this for email. We have now extended that to text messaging.
Text Templates
We've added a new section for Text Templates right under the Email Templates, in the Property Setup page >> Emails & Templates tab. Here you can add/edit/delete Text Templates as you like. The same legend of data "tags" can be used with them.
Bookerville uses "MMS" texting for this, which permits only up to 1600 characters. So keep your text messages short & sweet, which is good advice for practical reasons anyway.
We've Taken The Liberty
We have created a Text Template for all your properties. It's called Guest Services, and it simply provides your guest with a link to the Bookerville
Guest Services app
, which has all sorts of useful things for them: 1-touch navigation to the destination, report to you that they've arrived/departed, door codes, local special offers, and much more.
Don't worry: this text template is not triggered or scheduled to do anything. We just wanted to put something there for you to look at and play with, and since the
Guest Services page
is such a universally popular feature, we figured it's a no-brainer.
Automatic Scheduled Texts
Just like emails, you can "trigger" texts to be sent in the Text Template itself, and also the same criteria constraints are available. Similarly, you can also schedule texts to be sent using the same Automatic Scheduled Emails feature that's always been there. Texting your guests the Guest Services page is probably the most-popular use of this new texting feature, but it can be used for much more.
Watch This Video
Watch this video to see where and how to get started using this exciting new feature:
Vacation Rental Texting In Bookerville
2 Responses:

casdazh
, April 30, 2023:
Once an text message is sent to a guest can they respond to it? If so where will the host see the response?
Reply »
Recent Posts:
---
Monthly Archives:
---
Categories: