Is Your Vacation Rental Email Correspondence Getting Filtered Out As Junk Or Spam?
Are your legitimate emails getting marked or bounced as spam, or not getting delivered at all? Here are some steps to take to address this problem.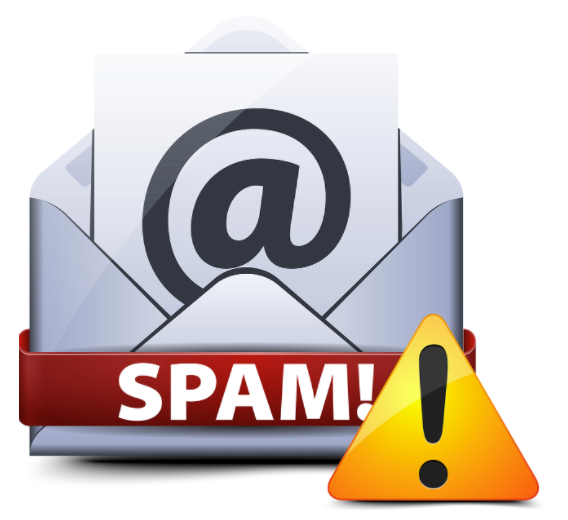 Everyone knows that email spam has proven to be a real problem. To address this, popular email systems like Gmail, Hotmail, Yahoo, AOL and others have really beefed up their spam filtering algorithms to prevent this unwanted junk mail from reaching their customers' in-boxes. If you are noticing a significant amount of your emails not getting delivered to your recipients, or winding up in their spam/junk folders, consider taking these steps to alleviate the problem. When you send email from Bookerville, whether it is manual, scheduled, or automatic, it is sent from the bookerville.com email server. By default, Bookerville sends these emails with the From: address set to noreply@bookerville.com and the ReplyTo: to your email address, so that when they reply to it, their response goes to you and not Bookerville.
Unfortunately, email that is sent from one domain (bookerville.com) but has a From: and/or Reply-To: address from a different domain (i.e. your domain, or gmail, hotmail, yahoo, aol, etc.) is a red-flag for spam-filters.
Get Your Own Domain: If you are still using a gmail.com, hotmail.com, yahoo.com, or aol.com email address to correspond with people for your vacation rental business, it's time to fix that. These are considered "consumer grade" email addresses, and are the most-commonly used addresses that spam is sent from. If you already have a domain name that you use for your website, then it's best to use that same domain for your email address. Talk to your web-hosting or DNS provider for details on how you can obtain one or more email addresses for your domain. In addition to alleviating spam-filtering issues, it also just looks more professional and credible. You can also setup automatic forwarding so that any correspondence that comes to your existing (old) email address, will be sent to your new one. Usually after a few months; perhaps up to a year, your regular correspondents will have switched to using your new address.
No Really, Get Your Own Domain: If you don't have your own domain, you should seriously consider getting one. Even something like johnsawesomevacationrentals.com will win you more credibility and professional status than any of the standard "free" services. Plus, it opens the door to creating SPF records (see below) that will further reduce spam-filtering of your emails.
Setup SPF Records: Once you have your own email address, under your own domain name, you can add something called an "SPF record" to your DNS settings. The Sender Policy Framework (SPF) record will tell the Internet that bookerville.com is a valid domain to serve email for your own domain. This should prevent spam filters from flagging your Bookerville-generated email as spam.
A typical SPF record will look very much like this:
v=spf1 include:bookerville.com ?all
2019-07-31: Some are reporting having more success(especially with hotmail.com delivery) with this:
v=spf1 include:bookerville.com ~all
Needless to say, you cannot set up an SPF record for a domain that you do not own, and that certainly includes gmail.com, yahoo.com, hotmail.com, aol.com, etc. So you cannot enter an SPF record to grant bookerville.com email-sending privileges for your email until you have an email account under your own domain.
Talk to us if you need any help
setting up your SPF records: we are happy to assist you. And once you have set up the proper SPF records for your own domain, contact us and we will switch your account to use your own address for all correspondence.