Intuitive Vacation Booking Software
Your Vacation Booking Software Should be Intuitive and Easy-To-Use
Software is supposed to do the heavy-lifting for you. But if it's difficult to understand and use, then you're just trading one set of problems for another set of problems. Bookerville's modern and intuitive user interface makes our deep, rich automation easy and instinctive. The default settings are probably 90% ready-to-go for your business, thanks to our years of experience, so you'll likely only have to change a few things to be up and running
fast
.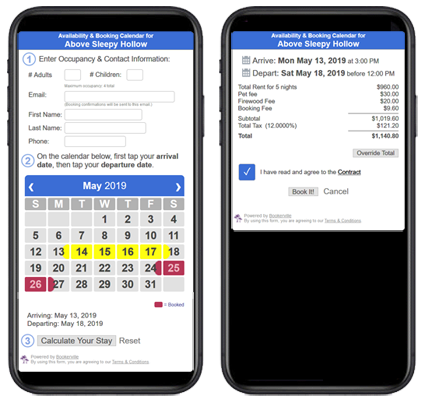 Bookerville's web-based booking software gives you everything you need to run a vacation rental business in today's online world.
There are dozens of vacation booking software providers out there - most of them are difficult to understand and use: and not just for you, but for those all-important guests!
Bookerville is:
| | |
| --- | --- |
| | Powerful and sophisticated |
| | Flexible to meet a variety of needs |
| | Simple and intuitive - downright fun to use! |
Let us show you how Bookerville can organize, streamline and automate your vacation rental business.
We promise: you'll wonder how you ever got along without it!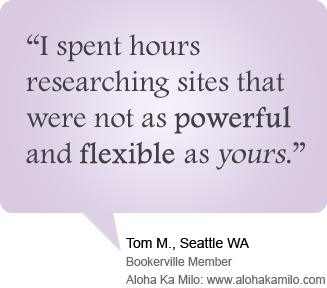 No obligation, no credit card required:
Start your Free 30-Day Trial