RemoteLock Support & Configuring In Bookerville
Bookerville's integration with RemoteLock remote-access management means you almost don't even have to think about door codes anymore. If you are not using RemoteLock products and services, and are curious how this can remove a large amount of time, tedium and expenses, go here to learn more and request them to contact you:
RemoteLock with Bookerville
Once you have established your RemoteLock locks and remote-access service, you are ready to configure this in your Bookerville account.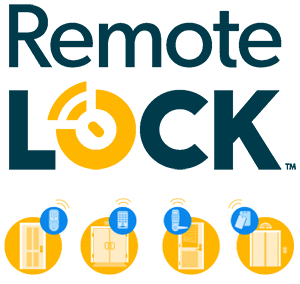 The first step is to go to your Dashboard >> Account Settings tab, and scroll down to the RemoteLock Authorization section: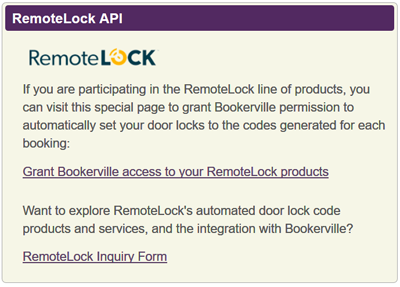 Click the "Grant Bookerville access to your RemoteLock products" link, which will take you to a special page in your RemoteLock dashboard. Note you will will need to sign in to your RemoteLock dashboard to get to this page. Once there, follow the simple instructions there to grant Bookerville access to program your RemoteLock products.
The next step is to go to the Bookerville Property Setup page for the a property you want to set up for RemoteLock integration. Click on the name of the property in your Bookerville Dashboard >> Master Calendar, or from the Dashboard >> My Properties tab to get to the Bookerville Property Setup page. Once there, scroll down to the Door Code Policy section: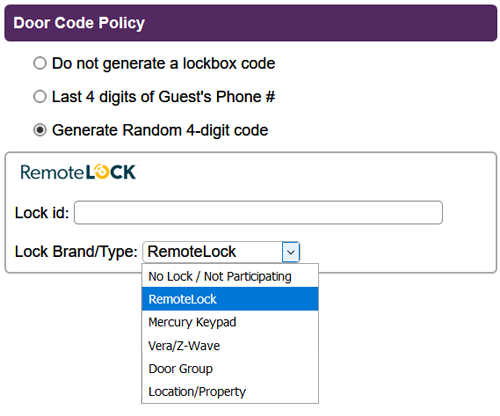 Be sure to select the "Generate Random 4-digit code" option (it is
extremely
advised not to base door codes on guest phone numbers). In the pick-list, choose the appropriate lock brand/type. You may also have some properties that are not participating, or simply have not had their lock installed yet, or if for any other reason you don't want this property to participate in RemoteLock automated door code programming, select the first option, "No Lock / Not Participating". For the "Lock id" field, go to the page in your RemoteLock dashboard for that property/unit/lock. The value you need for this field is in the URL ("link") of the page, at the top of your browser: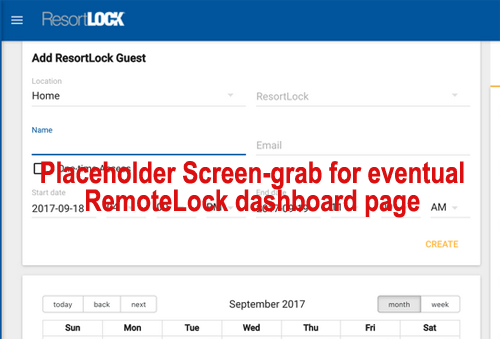 Copy that string of numbers & letters and paste it into the Lock id field in your Bookerville Property Setup page. Don't forget to save your changes with the "Save" button (top & bottom of the Property Setup page). This must be repeated for each property you want RemoteLock integration, but it's a one-time "set & forget" process.
That's really it - from that point on, any
new
bookings created in Bookerville will automatically program the door code into your RemoteLock locks, and you should be able to corroborate this in your RemoteLock dashboard. But here are some additional items that are worth reading:
| | |
| --- | --- |
| | Manual Posting From Bookerville |
If at any time you want to manually post the door code for a booking to RemoteLock, or if you want to change it, or just want to post it again to be sure, you can go to the Booking Details page for any booking, and look for the RemoteLock section in the Admin box:

Note that, as this screen-shot shows, if the code has already been posted to RemoteLock, it will display that, and you can see the details from the "Details" link. This can also be handy for programming the door codes for future-arriving bookings that were created before you integrated Bookerville with RemoteLock - you will need to manually click the "Post to RemoteLock" button.
| | |
| --- | --- |
| | Padding Hours on Arrival & Departure |
You may also wish to "pad" the hours of access via the door code to give your guests a little bit of wiggle-room, if they arrive a little before the official check-in time, or leave a little after the check-out time. Bookerville can make it so that the door code is active somewhat before the check-in time and/or somewhat after the check-out time. If you want this feature turned on, please contact us and we can enable that feature for your account.
| | |
| --- | --- |
| | Events That Trigger RemoteLock API Calls From Bookerville |
Here we provide a list of events that can occur in the Bookerville system that will trigger a call to RemoteLock to alter door codes.
Booking Created: Note this can occur when you create a booking manually in the dashboard, or when a guest books through the Public Booking Calendar widget(s) that you might be using in your website or elsewhere. It can also happen from iCal feeds, or from Channel Managers posting bookings live from listing sites, if you are participating in any of those.
Booking Canceled/Deleted/otherwise converted to a Booking Request which moves the booking off your calendar: Bookerville will remove the door code access associated with that booking.
Booking Moved to Another Property: Bookerville first removes the door code access associated with that booking, then re-creates it for that booking on the new property.
Booking Request Converted to Booking: anytime a Booking Request is converted to an actual booking (which blocks dates on your calendar), Bookerville automatically tries to post the door code to RemoteLock.
Booking Arrival or Departure Dates Changed: Bookerville has not implemented this yet, so you will want to manually click the "Post to RemoteLock" button after altering the dates and saving the booking. We are expecting this to be developed in the coming weeks.
Please be aware that RemoteLock has a policy that does not permit the same lock code to be used by two different properties anywhere in your account for present-to-future arrivals. Because of this, it's possible that when Bookerville attempts to post the door code to RemoteLock, it may automatically change the code to a different one. When this happens, Bookerville updates the door code in your Bookerville Booking Details page so that it's accurate, and this will appear in the Guest Services mobile app and any subsequent email correspondence, so the guests will have the correct door code. Any exceptions, or errors that occur when Bookerville tries to post door codes to RemoteLock (or remove access) are emailed to you when they occur. Bookerville support staff also receives these notices, so that we can be proactive in addressing issues. Also, your Dashboard >> At-A-Glance tab has a new box added, to show you all future-arriving bookings that have not successfully-posted the RemoteLock door code: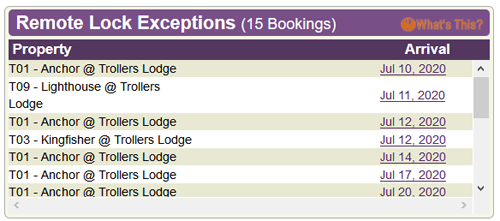 Click each arrival date link to go straight to the Booking Details page where you can manually click the "Post to RemoteLock" button.