Condominium Guest Suite Managers
Do You Need an Availability and Booking Calendar for Your Shared Guest Suite?
Would you like an easy booking calendar to manage the reservations?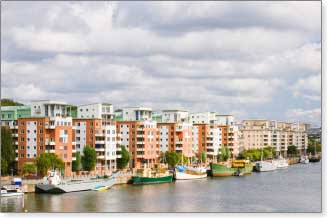 You and your condo owners can use Bookerville to make reservation requests. Bookerville automatically calculates rent due, taxes, cleaning fees, security deposits, and much more!
Let Bookerville save you time by automating the bookings for your condominium guest suite!
| | |
| --- | --- |
| | Low annual cost: Pricing Schedule |
| | Integration with PayPal and other online payment gateways (use your own merchant account) - can be integrated into Authorize.net. |
| | Allow-Lists and Block Lists let you control who can book on your calendar. |
| | Integrate into Your Website - embed your the availability & booking calendar directly into a page on your own website. |
| | Easy To Use! Clean, modern, professional, easy-to-use interface for both you and your customers. |
| | Set your own check-in & check-out times. |
| | Custom email templates greatly simplify your correspondence with guests, prospects. Customize the wording, and use your own header graphics! |
| | Choose to require a pre-payment from guests - booking fees, security deposits, flat fees, or percent of the total due. |
| | Don't pay for marketing/listings that you don't need. |
Member Name: Email Address:
Recording your newregistration...

Check out our
Features & Pricing
to see how we can make managing your guest suite easy!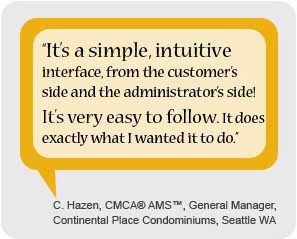 The Solution To Condominium Guest Suite Booking Management: Bookerville
It usually takes less than 30 minutes to get your calendar up and running.
Take advantage of our free, no-obligation 30 day trial!
Our comprehensive set of short How-To Videos will walk you through every feature!