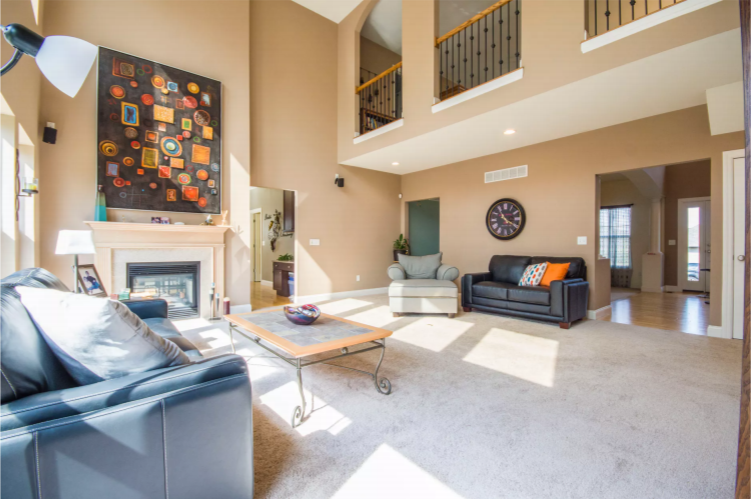 How To Set Up A Successful Vacation Rental
Vacation rentals are big business. More and more people are choosing to spend their vacations in a more homey environment, eschewing the restriction and impersonality of staying in a hotel room. This is good news if you have a free house in an attractive location, but simply owning a place is not enough. There are a few areas you need to focus on if you want to make a good return on investment and turn your vacation rental into a resounding success.
Interior Design and Staging
Experts have estimated that investing in interior design can increase your vacation rental revenue by
20 percent
. This, of course, makes sense when you think about it. A vacation rental with well-thought-out interior design will look more attractive in pictures and get better reviews, which in turn lead to more bookings and higher nightly rates.
One part of this is staging, the same process
realtors use
to make a house look appealing. The first step is getting rid of unnecessary personal items, such as knick-knacks and photos. Empty cupboards and closets, leaving just the items your guests might need—hangers,
kitchen supplies
, linens, etc.
If you're doing a big renovation, there are a few things to keep in mind. Don't use
high-end finishes
that are difficult to maintain, keep the decor simple and neutral, and try to approach it from the perspective of a renter.
Management
An important, yet often overlooked, part of setting up a vacation rental is figuring out how it's going
to be managed
. Do you have the time to manage bookings, answer questions, welcome hosts, and keep the listings updated? Bear in mind that you might be looking at 2-3 hours a day for basic management and more on days where you have a change-over of guests.
There are definite benefits to using a vacation rental management company for your vacation rental. For example, an agency like Turnkey
offers 24/7 local support
, professional cleanings, and a responsive booking interface.
Advertising and Marketing
You should define a
marketing strategy
from the very beginning. Some owners feel it is enough to put their properties on a listings website (or several) and wait for the bookings to roll in. This is not a very good strategy.
Instead, you should deal with your rental's marketing and advertising like you would with any product. First, you need a website. Make it look good, with the
best pictures
of your property front and center, but also make it informative. Common mistakes include not showing your regional knowledge and not thinking about a content strategy to attract SEO.
You should also have social media pages for your property, showcasing both the place itself and the area. You want to paint a picture of why a holiday in that area would be a wonderful experience, not just show off the house.
Service
Finally, you need to think about the overall service you're providing. You are in the hospitality business, so you're competing with everything from big chain hotels to quaint little B&Bs. What do guests get (besides a place to stay) when they stay with you?
One thing you should absolutely have is a great
Welcome Book
. It should be both attractive and useful—think a travel brochure or magazine rather than a scrappy notebook. Put essential information on the front page, and then use tabs and/or indexes to make information easy to find. Keep the tone friendly, and try to include every single piece of information a guest might need. This saves you an inconvenient call at 9 a.m. on a Sunday.
There is not one "right way" to set up and manage a vacation rental. Your service will depend on the house, your target audience, and the time you're willing to invest in the business. However, following these basic rules will give you the best possible chance for success. If in doubt, just remember to ask yourself what you would want as a guest, and work your way from there.
---
See All Articles...