Billing Vs. Auto-Charging
June 7, 2013, by
John Amato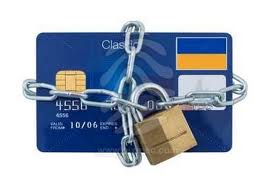 Most vacation rental (VR) businesses require some kind of payment when a booking is made, and then the remainder is usually paid some time later - typically 14 to 60 days prior to the check-in date. Some VRs have multiple subsequent payments, often including a refundable security deposit along with the remaining balance due for the booking.
There is a temptation for VR managers to record the credit/debit card number, expiration date, etc. of the card used to make the initial payment, and then use this to automatically charge the guest for the subsequent payment(s).
But this is a bad idea. Here's why.1)
The card may be expired. Often the final balance (or other subsequent payments) are due months - perhaps even more than a year - after the initial payment has been made. If so, there's a pretty good chance the card is expired.
2)
The card may be lost or reported stolen. Anything can happen, and the longer the time between the initial payment and any subsequent payments, the greater the odds are that the card may be out of commission.
3)
The card may be maxed out at the moment. Or maybe it
will be
when you go to "cha-ching" it for the balance due, which for most VR's these days will typically be at least a few hundred dollars, and often exceeds a few thousand. If the guest was planning to use that card to pay other, routine bills, then your auto-charge could easily take the card near (or beyond) its maximum, rendering the customer unable to pay other bills. Worse, if it's a debit card, you're taking money directly out of a checking account, and then the poor customer might be bouncing checks or other scheduled payments, possibly even including their mortgage.
Ouch!
4)
Recording credit/debit card numbers, their expiration dates, or their "security codes" (
CVV
numbers) often found on the back, is considered taboo in the credit card and banking industry, and is probably a violation of the terms of your merchant account. Storing card data is only permitted for businesses that are
PCI/DSS
compliant - a stringent and not inexpensive certification process that must be performed annually. Getting caught recording this information while not in PCI/DSS compliance can get your account fined, suspended, or even permanently revoked.
So What's The Alternative?
A far better approach is to
bill
your customer for any subsequent payments. This is best done with simple emails, which remind the guest what this is about, review any previous payments made, and clearly explain what is due next and when. The email should have an obvious link or button in it that they can click that will take them to a secure payment page to remit directly to your account. Bookerville provides
Email Templates
that can even be setup to be sent
automatically
based on your own custom payment schedule. You can also setup additional Past Due email reminders that will go out automatically if the guest has not paid after the due date.
Invoicing the customer in advance of payments due not only avoids all of the above-mentioned troubles, it's also just plain courteous. It gives the guest a few days to get funds together, move money to a different account, etc. in order to pay you on-time and with their preferred card or method.
Reply »
Recent Posts:
---
Monthly Archives:
---
Categories: