Property Features and Amenities
April 29, 2014, by
John Amato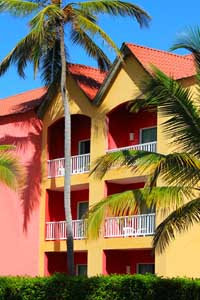 What Are Vacation Rental Property Features and Amenities?
Bookerville is pleased to announce that you can now enter the features and amenities of your vacation rental properties. Not only does this include things like number of bedrooms and bathrooms, pools, hut-tubs, grills, and internet/WiFi, but also things like short and long descriptions, local attractions, whether your property is beach-front, lake-front, and even your Google Maps URL.
Why Should You Care About Features and Amenities?
We are encouraging property managers to enter these property features and amenities, as it will help Bookerville promote and market for you. It will also open the door for more convenient integration with websites, listing sites, booking agencies, and more. Even though we may be adding to and tweaking this feature over time, it's important to get your property features entered now so Bookerville can begin promoting them for you.
How to Enter Your Features and Amenities
As always, we are seeking feedback on this new feature, so please don't hesitate to help us refine and expand on the property features and amenities. You can find this in the Property Setup page, on the left-hand side:
What Will This Do? What Does it Cost?
Bookerville will use this information to help various people - including tourists, agents, listing sites, etc. - to search and filter their results. This powerful convenience will help more people to find your vacation rentals. Of course, if you have elected not to participate in active promotion, then it will not affect you. And there is no additional cost for Bookerville's active promotion of your properties: you have nothing to lose and much to gain!
Please let us know if you need any assistance, and of course we welcome and encourage your feedback.
Reply »
Recent Posts:
---
Monthly Archives:
---
Categories: