Vacation Rental Damage Protection Recommended by Rental Guardian
October 13, 2014, by
John Amato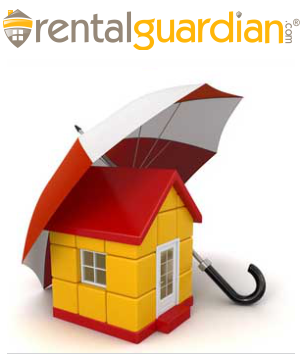 Vacation Rental Damage Protection Recommended by Rental Guardian
Bookerville is pleased to announce that we are we are now offering rental damage protection products via RentalGuardian.com to our vacation rental property manager customers. It's no secret that traditional, refundable security deposits have been slowly setting with the sun, due to their many
drawbacks
. Damage Protection s/b (the formal industry name for damage protection insurance) - whether mandatory or optional - is quickly becoming the preferred alternative. Let's briefly go over the reasons why:
Damage Protection s/b Benefits

Serves as a lucrative add-on revenue stream for the property manager.

No more collecting and holding extra money, and then having to refund it after the check-out.

Greatly reduces accounting complexities.

No issues with customers "challenging" or "charge-backing" security deposits that are retained for damage.
There are many more advantages than this, but these four represent the most-often cited by property managers looking to escape the burden of refundable security deposits.
Why RentalGuardian.com?
RentalGuardian.com stands out from other vacation Damage Protection s/b providers in several ways:

Automation:
RentalGuardian.com offers unparalleled software integration through a modern, real-time API, which Bookerville has integrated with. What does this mean? It means that new policies, whether mandatory or guest-optional, are automatically posted to RentalGuardian.com for you, and the documents are automatically sent to the guest. There is no paperwork for you or the guest to deal with - the software does it for you!

Competitive:
RentalGuardian.com's prices and coverage terms offer a value that can't be beat elsewhere.

Confidence:
With products like Royal Adventure Damage Protection from ANV at Lloyd's, Virginia Surety Damage Protection from Virginia Surety, and Lexington Premises Damage Coverage from Lexington, both you and your guests can rest assured the policies are first-rate.

Reporting:
You can sign-in to your own secure Dashboard to run reports, review documents, and view your tallies.
How Do I Get Started?
If you'd like to poke around at what products RentalGuardian.com offers, you can browse their page here:
Accidental Rental Damage Protection
.
If you're ready to get started,
contact us
for details, and we will introduce you to one of RentalGuardian.com's expert account representatives. They can show you what products will best suit your needs, and what options there are for offering these to your guests. That's all you have to do - RentalGuardian.com and Bookerville will take care of the rest and you'll be all set.

Get started today:
Rental Guardian and Bookerville
Reply »
Recent Posts:
---
Monthly Archives:
---
Categories: