Synchronizing Calendars with AirBnB
January 20, 2014, by
John Amato
To synchronize your AirBnB calendar with your Bookerville calendar, you can use Bookerville's iCal export feature. Here's how:
Within AirBnB go to Manage Listing and choose Calendar and Pricing: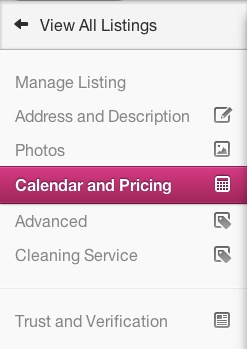 Scroll down to the bottom of the page to get to the Calendar Sync, and choose Edit/View details (it might say add/import if you have never done this before):

Import a new calendar:

Choose the listing:

and the calendar source: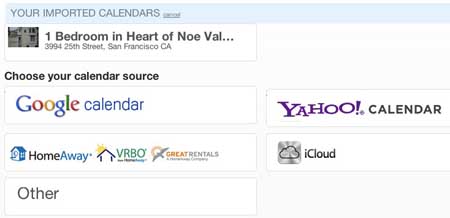 Choose Other: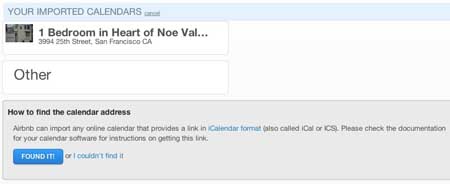 Find your iCal export URL in Bookerville (property setup page, purple box in the upper-right), and copy it into the place on AirBnB after clicking "Found it":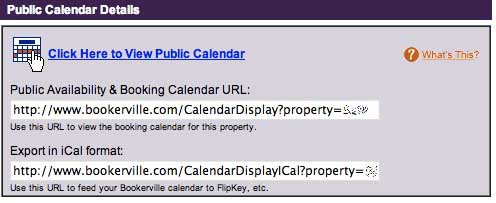 Note:
don't try to enter in the above example URL. You need to use your own, located in your Property Setup page. Ask for help if you need it.
Done! It will sync periodically or you can choose a sync now option.
Bookerville would like to express many thanks to member Penelope ("noeflat") for providing this to help others. Well done Penelope, thank you!
If you have any questions, just contact us.
Reply »
Recent Posts:
---
Monthly Archives:
---
Categories: