Vacation Rental Channel Managers
November 3, 2016, by
John Amato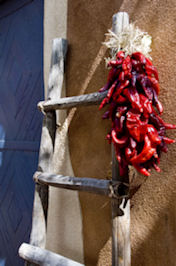 You have probably started to hear the term Channel Manager kicked around lately. It's a relatively new concept in the vacation rental industry that has been growing in facility and popularity.
So What Is a Channel Manager?
A Channel Manager is software that facilitates rich data integration with many different listing sites ("channels") for convenience in a single dashboard. Channel Managers are usually 3rd-party services, but in some cases they are a part of the property management software.
What's So Great About a Channel Manager?
Channel Managers can take your property data (features/amenities, rates, taxes, photos, etc.) from Bookerville and automatically distribute it to listing sites like Booking.com, AirBnB, Expedia, HomeAway/VRBO, FlipKey, etc. This convenient arrangement enables you to manage all your properties and bookings from one (beautiful!) dashboard in Bookerville. Extending rates every quarter? Do it once in Bookerville, and you're all set everywhere.
Full, real-time calendar synchronization is provided, which all but guarantees no double-bookings. And bookings from the listing sites appear in your Bookerville calendar, complete with guest contact information, booking amounts, and ready to be managed with all the Bookerville tools you can't live without. Channel Managers provide a vastly superior calendar sync than iCal, for example.
What Does a Channel Manager Cost?
There is no additional fee to use the Channel Managers, and you don't have to pay anything above your Bookerville subscription fee to use them.
The Channel Managers are commission-based. The cost of using them is the cost of the commission the channel itself charges, plus the commission of the Channel Manager. However, you can choose to pay any portion of those commissions yourself,
including zero.
They will inflate your rates by whatever it takes to cover the difference, so the guests are unwittingly paying the commissions. This concept is often referred to as
Net Rates
.
How Do I Get Started With a Channel Manager?
Bookerville integrates with two Channel Managers: BookingPal and Rentals United. Follow these links to learn more, and also find short forms to submit for them to contact you for more information, and how to get started:
BookingPal
Rentals United
Channel Managers provide a very easy, very risk-free way to get your properties exposed to multiple listing sites, without going crazy trying to update your data and synchronize your calendars in numerous dashboards. Additionally, the platform should only improve with time, as more listing sites ("channels") are being added all the time. Another bonus: forcing the various listing sites to compete like this should also help reduce commissions over time.
Reply »
Recent Posts:
---
Monthly Archives:
---
Categories: