What's so great about your place?
August 30, 2011, by
Cindy Amato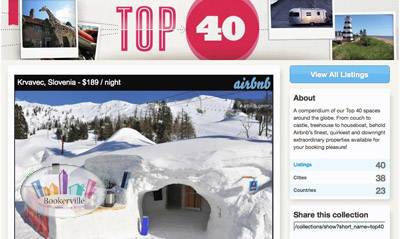 Have you all heard of airbnb? I had not until today. It's a vacation rental listing site, but what caught my eye was their Top 40 list of spaces. They describe it as the following: "A compendium of our Top 40 spaces around the globe. From couch to castle, treehouse to houseboat, behold Airbnb's finest, quirkiest and downright extraordinary properties available for your booking pleasure!"
Here's the link:
Airbnb's Top 40
Take a look at some of the spaces! Very neat. Isn't it amazing what a great photo can do along with a unique location, feature, or even great interior design? Now, I know most vacation rentals are NOT actually castles, built into the side of a mountain, up in a tree, or made to look like a shoe. But, it just makes me think what one can do to their vacation rental to make it stand out a little, to make guests go "ooooooh that's cool/cute/heavenly!"
What do you do to make your vacation rental stand out from the crowd?
Reply »
Recent Posts:
---
Monthly Archives:
---
Categories: