Happy 2012! Combined Bookings and Weekly and Monthly Rates
February 2, 2012, by
Cindy Amato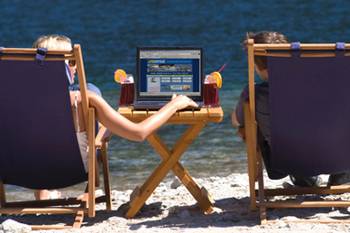 So What's New At Bookerville?
The March Continues.
Software is a living thing: to keep up with the demands of the industry, Bookerville must constantly evolve. And we, the Bookerville community, must evolve with it. 2012 promises to be the most exciting year yet for us, as we have a list of major features to incorporate into your favorite online booking system.
Release 3.5 was rolled out on January 31st, 2012. Below are some of the major features & enhancements included in this sixteenth Bookerville release.
Combined Bookings:
Bookings that involve more than one property or unit. Especially common in B&B's, but applicable to other rental communities as well. Phase 1 of this feature is focused on the Manager-Only side - help us determine the best way to present Combined Bookings as an option to guests by participating in the Feature Request topic:
Combined Bookings Discussion
True Weekly and Monthly Rates:
Bookerville now supports true weekly and monthly rates, by season. Check out the new fields on the Rates tab in the Property Setup page. Please see the forum topic started on this, and weigh-in with your ideas on the special cases that arise with weekly & monthly rates:
Weekly & Monthly Rates Topic Discussion
Reply »
Recent Posts:
---
Monthly Archives:
---
Categories: