Automatic Emails and Listing Sites
February 10, 2017, by
John Amato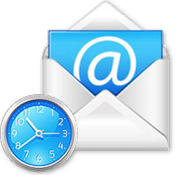 If you are currently using either iCal feeds or a
Channel Manager
, then this announcement is very important to you.
How It Works Now
Bookerville has been suppressing Automatic Scheduled Emails and triggered emails for bookings that originate from external sources like
Channel Managers
and iCal feeds. This is because some emails just don't make sense depending on where the booking came from. For example, AirBnB collects funds from the guests, so sending them a Payment Reminder email doesn't make sense, and might confuse or even concern the guest. There are many other examples, but suffice to say, to err on the side of caution, Bookerville has not been setting up the Automatic Scheduled Emails, nor the initial "triggered" emails for these bookings, but instead allowing you to go into these bookings and either send the emails manually, or set up an alternative set of Automatic Scheduled Emails, etc.
What We're Doing Next
To improve things, Bookerville has recently added new criteria fields to your Email Templates, which allow you to specify if the email should be sent
only
for certain listing sites, or
suppressed
(not sent) for certain listing sites. If you are using iCal feeds, and/or a
Channel Manager
, it is important that you go in and configure these new Email Template settings soon, because
Bookerville is going to turn on Automatic Scheduled Emails and triggered emails for these bookings.
When?
We have not yet determined a date at which we are going to turn on Automatic Scheduled Emails (and initial triggered emails) for external bookings, as we want to make sure our members have enough time to read and digest this news, and go make use of the new criteria feature to set up your Email Templates appropriately for the channels you're using. But we do want to act on this quickly, so that everyone can start enjoying the richer automation.
What You Need To Do
Please go into your Property Setup page >> Emails & Templates tab, and click into each of your Email Templates to see if you want to make use of these new settings.
And of course, reply here if you have questions or concerns.
Reply »
Recent Posts:
---
Monthly Archives:
---
Categories: